Voici quelques photos de la manifestation en faveur du mariage pour tous vu sur Instagram. Ces photos sont intéressantes car elles viennent des participants eux mêmes.
Here are some pictures of the march for marriage for everyone seen on Instagram. These pictures are interesting because they are made by the participants themselves.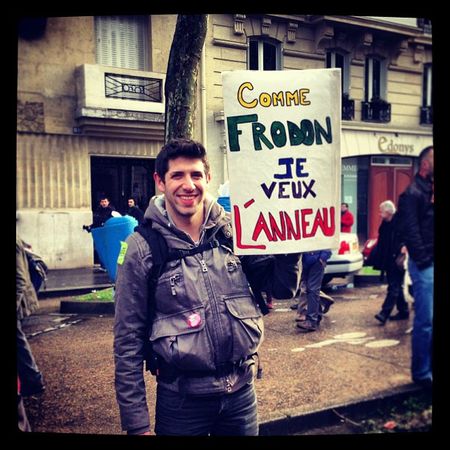 Comme Frodon, je veux l'anneau / Like Frodon, I want the ring
Recule pas François, les homos sont derrière toi / Don't walk back François, the gays are behind you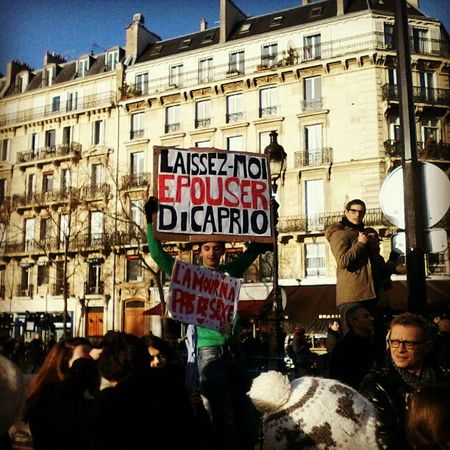 Laissez-moi épouser Di Caprio / Let me marry Di Caprio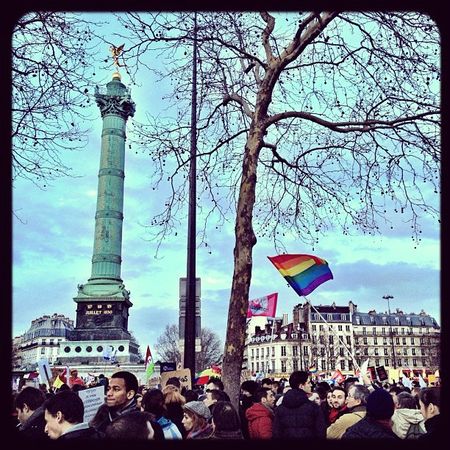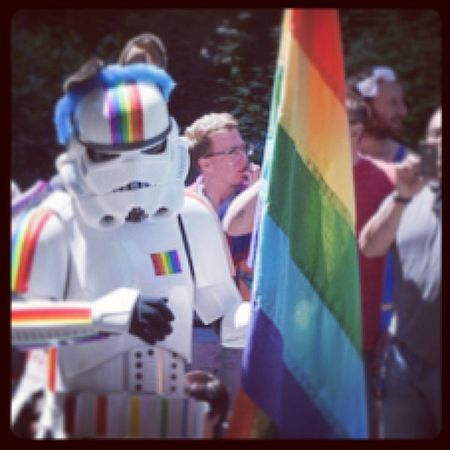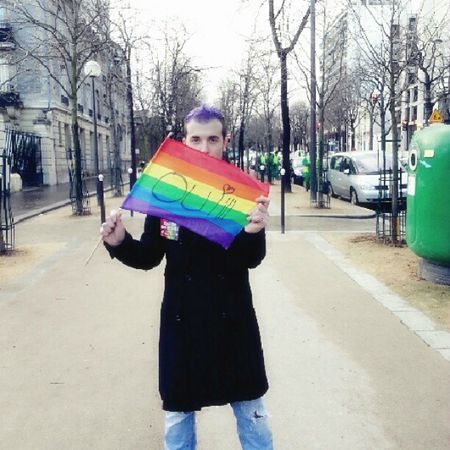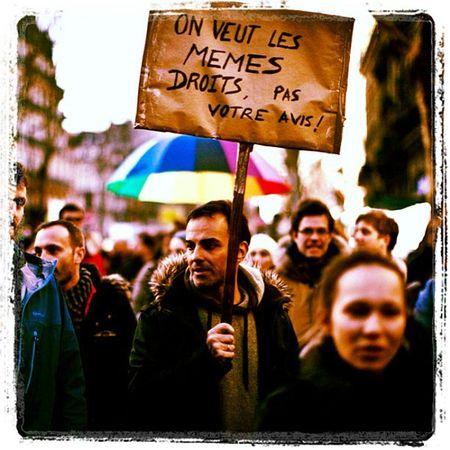 Je veux les mêmes droits, pas votre avis / I want the same rights, not your opinion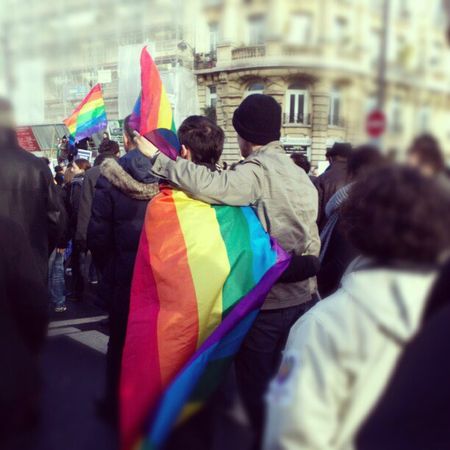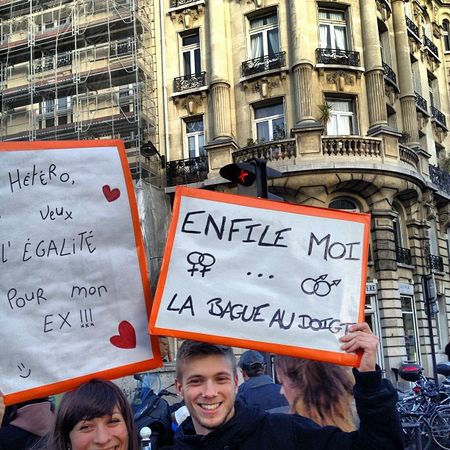 Enfile moi...la bague doigt / Put me...a ring on my finger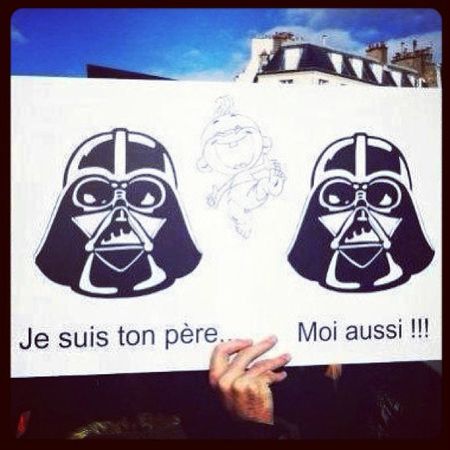 Je suis ton père...moi aussi!! / I am your father...me too!!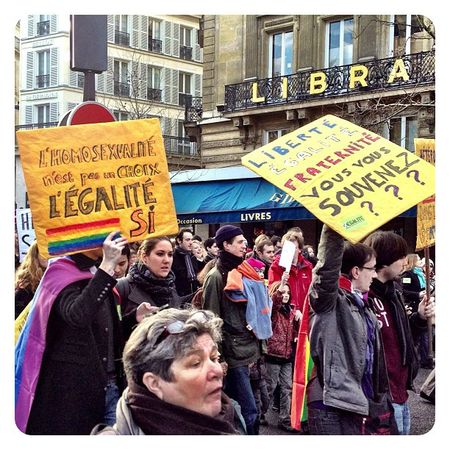 L'homosexualité n'est pas un choix, l'égalité si / Homosexuality is not a choice, equality is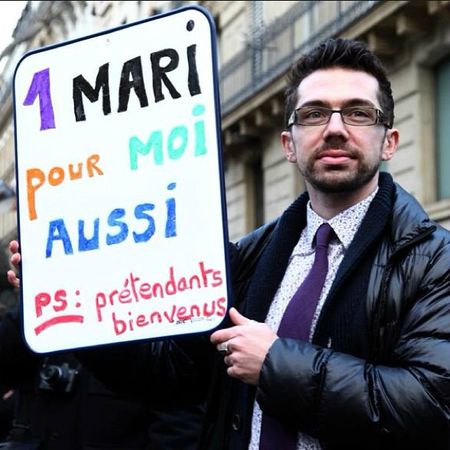 Un mari pour moi aussi, ps: prétentants bienvenus / A husband for me too, ps: propositions welcome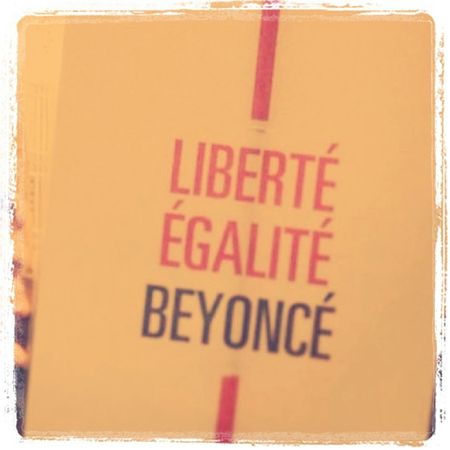 Liberté, égalité, beyoncé / Liberty, Equality, Beyonce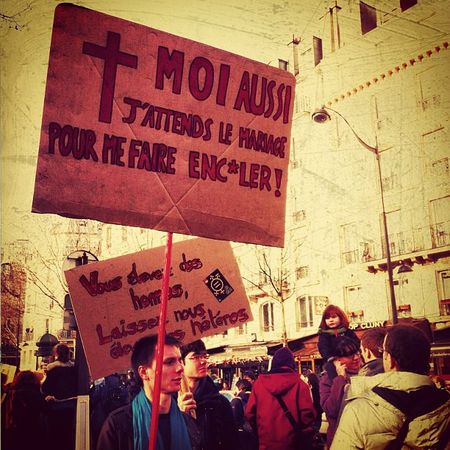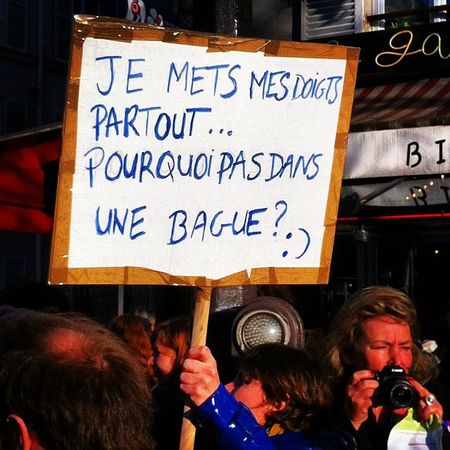 Je mets mes doigts partout, pourquoi pas dans une bague ? / I put my fingers everywhere, why not in a ring?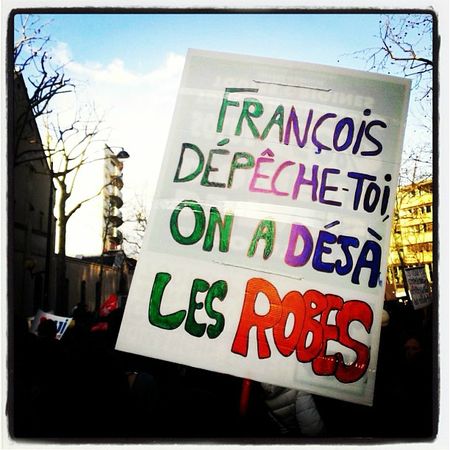 François, dépeche toi, on a déjà les robes / François, speed up, we already have the dress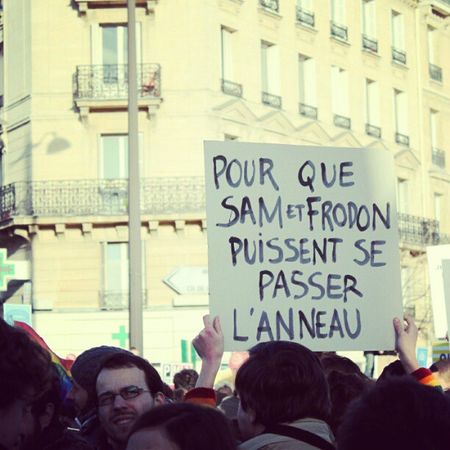 Pour que Sam et Frodon puissent se passer l'anneau / So that Sam and Frodon can put the ring on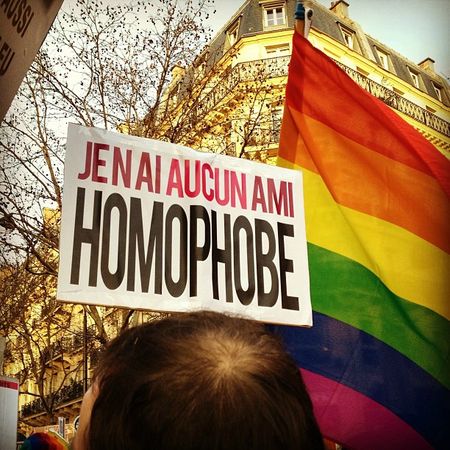 Je n'ai aucun ami homophobe / I have no homophobic friends