Pour la deuxième année consécutive, le concours Mr Gay Monde se déroulera en Europe. Après Anvers en Belgique, c'est à Rome du 24 au 30 août que se déroulera le concours. Plus précisement, c'est au Gay Village que se retrouveront les 33 candidats venus du monde entier.
Ci-dessous la répartition géographique pour Mr Gay Monde 2014 :
Afrique et Moyen-Orient : 5 candidats
Asie : 6 candidats
Europe, Eurasie, Israël et Palestine : 10 candidats
Amérique Latine et Caraïbes : 7 candidats
Amérique du Nord : 2 candidats
Océanie : 2 candidats
Une place est reservée pour la France. Les candidatures sont ouvertes jusqu'au 31 décembre 2013 à l'adresse suivante : http://bengayeuropeen.canalblog.com/archives/2013/11/26/28520665.html
Plus d'infos sur Mr Gay Monde : http://mrgayworld.com/
---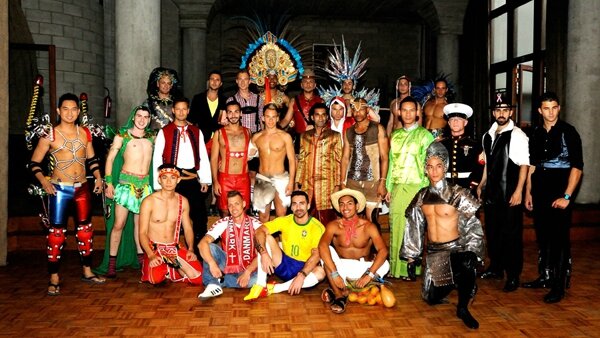 For the second year in a row, the Mr Gay World contest will take place in Europe. After Antwerp in Belgium, Rome will host the contest from 24th to the 30th August 2014. The contest will be held in the Gay Village with 33 delegates from all over the world.
Below the geographical quotas for Mr Gay World 2014 :
Africa and the Middle East: 5 delegates
Asia: 6 delegates
Europe, Eurasia, Israel and Palestine: 10 delegates
Latin-America and The Caribbean: 7 delegates
North America: 2 delegates
Oceania: 2 delegates
One place is already booked for France. Delegates can send their application till the 31th December 2013 at this link : http://bengayeuropeen.canalblog.com/archives/2013/11/26/28520665.html
More information about Mr Gay World: http://mrgayworld.com/