En 2014, l'Europe vote pour renouveller son parlement aux élections européennes. Une élection malheureusement peu considérée par les politiciens nationaux alors que l'Europe a pris une importance essentielle dans notre vie. Elle fait partie de notre quotidien et c'est un devoir de démocratie que d'impliquer et sensibiliser les citoyens européens aux enjeux européens, afin qu'ils puissent voter et choisir leur Europe.
Une importance que les extrémistes ont bien compris et qu'ils comptent bien utiliser à leur avantage. Ne leur laissons pas le champ libre ! A nous de participer au débat démocratique européen et de le porter sur nos sujets.
A cet effet, avec d'autres blogueurs européens, nous avons souhaité lancé un nouveau projet spécialement pour les élections européennes : Une plate-forme européenne des blogs LGBT (European LGBT Blog Platform). Cette plate-forme prendra la forme d'une page Facebook sur laquelle les blogueurs de toute l'Europe pourront diffuser leurs articles autour des thèmes LGBT européens et ainsi créer un grand débat européen autour de l'égalité des droits. Des invités prendront part au débat avec les blogueurs et les citoyens sont également bienvenus pour participer.
Voici le lien de la page Facebook : https://www.facebook.com/EuropeanLGBTBlogPlatform
Ainsi, nous appelons tous les blogueurs européens qui parlent des questions LGBT à nous contacter et rejoindre la plate-forme européenne des blogs LGBT !
Pas besoin d'être gay, il suffit de parler de l'égalité des droits.
Soyez nombreux également à liker et partager la page : https://www.facebook.com/EuropeanLGBTBlogPlatform
---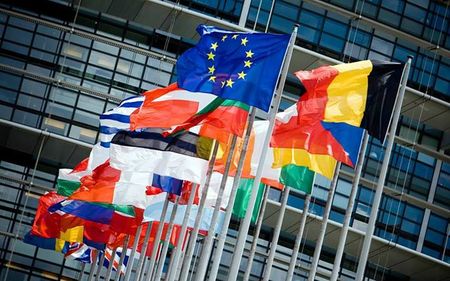 In 2014, Europe is voting to renew its Parliament at the European Elections. These elections are unfortunately not taken seriously by national political leaders and it is a responsibility to involve the citizens and sensibilize them to the European issues, so that they can vote for their own Europe.
The populists have already understood that clearly and are aiming to take advantage of this situation. We should not give them a free space! We must participate to this democratical debate and bring our subjects.
To that purpose, with other European bloggers, we wanted to start a new project specificaly for the European elections : a European LGBT Blog Platform. This platform will take the form of a Facebook Page where bloggers from all over Europe can share their articles related to European LGBT issues and through this contribute to a European wide debate about equal rights. Some guests will also participate to the debate with the bloggers and the citizens will be invited to participate as well.
Here is the link to the Facebook page : https://www.facebook.com/EuropeanLGBTBlogPlatform
Therefore, we call for all European bloggers dealing with LGBT issues to contact us and join the European LGBT Blog Platform!
You don't need to be gay, just to talk about equal rights.
Please be numerous to like and share the page : https://www.facebook.com/EuropeanLGBTBlogPlatform