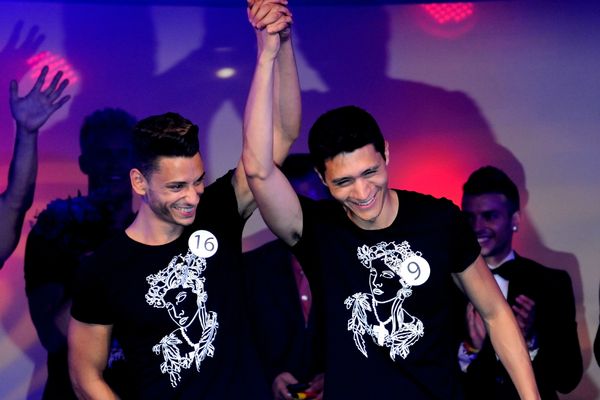 Le concours Mr Gay Europe 2013 s'est terminé hier avec la victoire du candidat irlandais Robbie O'Bara. Une édition riche en surprise et en émotion. A l'heure du bilan, est-ce que le concours a rempli sa mission ?
Inutile de faire durer le suspense, la réponse est oui !
Mr Gay Europe 2012 à Rome était déjà une édition incroyable. Après le renouveau en 2011, le concours prenait son envol en 2012 et retrouvait son éclat. En 2013, Mr Gay Europe confirme son élan et assure le show. 16 candidats, 16 pays représentés venant de toute l'Europe. C'est sensiblement moins que les 18 candidats de 2012, mais ça reste un très bon nombre. Cette année, les pays étaient : Autriche, Allemagne, Belgique, Bulgarie, Danemark, France, Finlande, Espagne, Suisse, République Tchèque, Slovaquie, Irlande, Irlande du nord, Royaume-Uni, Pays-Bas et Suède.
On regrettera néanmoins que l'Europe de l'est soit si peu représentée, avec seulement le candidat Bulgare et les candidats Tchèques et Slovaque (si l'on compte ces deux pays comme Europe de l'est, ce qui n'est pas le cas pour eux qui se considèrent comme Europe centrale). L'année dernière, le Belarus et l'Estonie étaient représentés et en 2011, il y avait également la Roumanie. Malgré tout, l'Europe de l'est et plus particulièrement la Russie a été au centre des discussions lors du concours.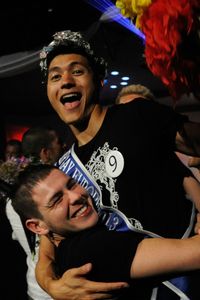 Cette année, le niveau était très bon et au départ, il n'y avait pas clairement de favoris. C'est au fil des épreuves que le candidat irlandais Robbie O'Bara s'est affirmé avec son charme, son humour, mais surtout son engagement militant, en remportant l'épreuve de talent, l'entretien individuel et les faveurs du jury. Plus rien ne pouvait l'arrêter et même auprès des candidats, il a fait l'unanimité. Robbie O'Bara est le grand gagnant du concours et a su mettre tout le monde d'accord sur sa victoire.
La France malheureusement ne se qualifie pas dans le top 5, mais se console largement en remportant le très convoité prix du vote du public. C'est la 1ère fois que la France remporte ce prix et Armando a réussi à mobiliser autour de lui plusieurs grandes associations LGBT françaises (Aides, le Refuge, Paris 2018) et même au-delà de la France, notamment du Portugal. C'est la plus belle des victoires !
Tristesse dans la salle lors de l'annonce des résultats, le candidat Tchèque Marek Zly n'est pas qualifié dans le top 10. C'est rare que le candidat du pays hôte ne soit pas qualifié et une vraie déception pour la Tchéquie.
Cette année, la diffusion sur internet du concours a été de bonne qualité et il y avait plus de 600 personnes sur le site. Et c'est la 1ère année où la traduction en anglais a été assurée jusqu'au bout !
En revanche, même si ça restait très bien, la scène était bien plus petite et il y avait moins de monde dans le public qu'à Rome. En même temps, c'était difficile de faire plus grand que la grande scène du gay village de Rome.
Un grand bravo aux organisateurs de ce magnifique concours et encore bravo à Robbie O'Bara pour sa victoire et à tous les candidats pour leur participation. Un grand merci également à vous tous pour avoir été si nombreux à suivre le concours sur mon blog !
Mr Gay Europe est maintenant terminé, on enchaîne avec Mr Gay Monde à partir de demain !
---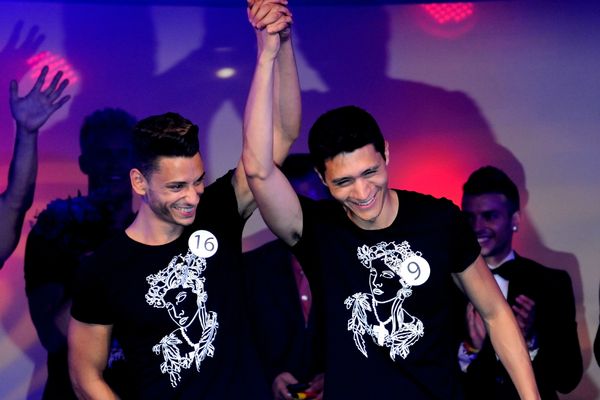 The Mr. Gay Europe 2013 contest ended yesterday with the victory of the Irish delegate Robbie O'Bara. It has been a rich edition full of surprises and emotions. Did the contest reach its objectives?
No need to prolong the suspense, the answer is yes!
Mr. Gay Europe 2012 in Rome was already an incredible edition. After its renewal in 2011, the contest took off in 2012 and found back its brightness. In 2013, Mr. Gay Europe confirms its dynamism and made an incredible show. 16 delegates representing 16 countries from all over Europe. This is a little bit less than the 18 candidates of 2012, but it's still a very good number. This year, the countries were: Austria, Belgium, Bulgaria, Denmark, France, Finland, Spain, Switzerland, Czech Republic, Slovakia, Ireland, Northern Ireland, UK, the Netherlands and Sweden.
I regret that Eastern Europe was so poorly represented, with only the Bulgarian delegate and the Czech and Slovak delegates (if you count these two countries as Eastern Europe, which is not the case for them who consider themselves as Central Europe). Last year, Belarus and Estonia were represented and in 2011, there was also Romania. Nevertheless, Eastern Europe and Russia in particular has been in the focus of the discussions during the competition.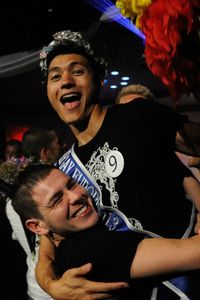 This year, the level was very good and at the beginning, there were no clear favorites. From one challenge to the other, the Irish delegate Robbie O'Bara confirmed its charm, humor, but most important its activism. He won the talent show, the interview and the favors of the jury. Nothing could stop him and even the other delegates were unanimously for him. Robbie O'Bara is the winner of the contest and was able to get everyone to agree on his victory.
France unfortunately did not qualified in the top 5, but got over it easily by winning the famous public vote award. This is the first time that France has won this award and Armando was able to mobilize around him several large French LGBT associations (Aides, le Refuge, and Paris 2018) and even beyond France, including Portugal. This is the most beautiful victory!
Sadness in the room when the results were announced, the Czech delegate Marek Zly did not qualify in the top 10. It's rare that the candidate of the host country is not qualified and a real disappointment for the Czech Republic.
This year, the internet live feed of the competition was good and there were more than 600 people on the site. And this is the first year that the English translation was provided till the end!
However, even though it was still very good, the stage was much smaller and there were fewer people in the audience than in Rome. At the same time, it was difficult to make larger than the huge stage of the gay village of Rome.
A big congratulations to the organizers for this wonderful contest and congratulations to Robbie O'Bara for his victory and all the candidates for their participation. Big thanks to all of you for being so many to follow the contest on my blog!
Mr. Gay Europe is now over, now it's time for Mr. Gay World from tomorrow!