Alors que je publie cet interview, les candidats sont sur la route pour Prague pour participer à Mr Gay Europe qui commence demain. Ce sont les derniers jours pour voter, ne ratez pas cette occasion et votez pour votre candidat favori à Mr Gay Europe 2013 : http://www.mrgayeurope.com/vote/
Aujourd'hui, je vous propose de faire la connaissance avec l'interview de Leroy Andre Williamson, Mr Gay Royaume-Uni. Bonne lecture !
Benjamin - Peux-tu te présenter en quelques mots ?
Leroy Andre Williamson - Je dirais que je suis un mec sympa, sincère et attentionné. J'aime m'amuser et profiter de la vie. Certains disent que je me la joue un peu et aussi il se trouve que je suis gay !
Benjamin - Comment as-tu fait ton coming-out ? Quels conseils pour les jeunes gays ?
Leroy Andre Williamson - J'ai fait mon coming out progressivement auprès des gens en qui j'avais confiance et dont je savais qu'ils me comprendraient sans me juger. Mon conseil est de le dire aux personnes dont vous voulez qu'ils sachent et quand vous êtes prêts. Il n'y a pas d'urgence, prenez le temps de faire le point d'avoir confiance en vous. Certaines personnes peuvent changer après votre coming-out, mais vous comprendrez vite qui sont les bonnes personnes dans votre vie :)
Benjamin - Comment es-tu devenu Mr Gay Royaume-Uni ? Quels sont tes projets ?
Leroy Andre Williamson - Je suis devenu Mr Gay Royaume-Uni après une série d'épreuves, de votes et de photos. Ce fut particulièrement orienté sur le physique, le look et la personnalité et les juges m'ont donné la victoire ! Mon message est contre toutes les discriminations, que vous soyez gay, black, handicapé, séropositif, trans ou obèse, tout le monde a le droit de vivre sa vie sans peurs et avec les mêmes opportunités.
Benjamin - Que faut-il améliorer pour l'égalité des droits au Royaume-Uni ?
Leroy Andre Williamson - Nous venons juste de voter la loi pour le mariage pour tous et l'année prochaine à cette date, il y aura les premiers mariages pour tous au Royaume-Uni, c'est très excitant ! Les hommes ayant pratiqué la sodomie avec un autre homme dans les 12 derniers mois même avec un préservatif et même en étant dans une relation stable ne sont pas autorisés à donner leur sang ! Je comprends le risque élevé et je sais que les gens s'améliorent petit à petit, mais cela reste de la discrimination !
Benjamin - UKIP, référendum sur l'Europe, le Royaume-Uni n'est pas un pays très favorable à l'Europe. Que penses-tu de l'Europe ?
Leroy Andre Williamson - Malheureusement, certaines personnes de l'UKIP sont contre l'Europe, mais en réalité de nombreux citoyens se considèrent comme européen et beaucoup d'Européens vivent au Royaume-Uni sans problème.
Benjamin - Un dernier mot pour les lecteurs de mon blog ?
Leroy Andre Williamson - Merci à toutes les personnes qui m'ont soutenu dans ces concours. Mon dernier mot est "Soyez vous-même et poursuivez vos rêves, il y en a un pour vous !"
---
While I'm publishing this interview, all the delegates are on their way to Prague for the Mr Gay Europe competiton, which is starting tomorrow. These are the last days to vote, do not miss this opportunity and vote for your favorite delegate at Mr Gay Europe 2013 : http://www.mrgayeurope.com/vote/
Today, let's meet Leroy Andre Williamson, Mr Gay United Kingdom. Have a good read!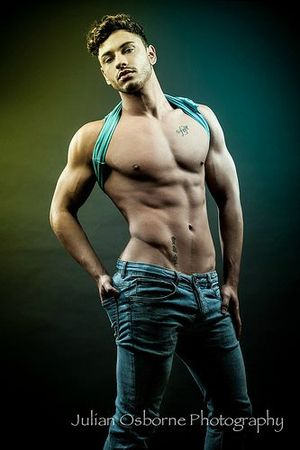 Benjamin - Can you present yourself in a few words?
Leroy Andre Williamson - I'd say I'm a nice guy, very loyal and caring. I love to have fun and live life. Some people say I'm a bit of a poser and I just happen to be gay too!
Benjamin - How did you came out? What are your advices for the gay youth to come out?
Leroy Andre Williamson - I came out very slowly and to people who I trusted and knew would be understanding and not judgemental. My advice is to tell the people who you want to know and when you're ready. There's no rush, figure it out for yourself and be confident about who you are. Not everyone will be the same when you 'come out' but you'll soon know who the good people in your life are :)
Benjamin - How did you became Mr Gay UK? What do you stand for?
Leroy Andre Williamson - I became Mr Gay UK through a series of competitions, votes and photo shoots. It was ultimately based on looks, body and personality and the public and judges saw me all the way to victory! I stand for stamping out discrimination of any kind whether you're gay, black, disabled, HIV positive, transgender or overweight you deserve the right to live your life without fear and equal opportunities.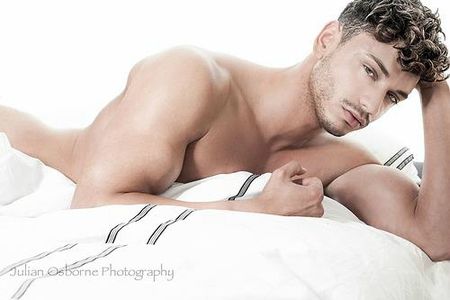 Benjamin - What needs to be improved in the UK for gay rights?
Leroy Andre Williamson - We have just passed the right for gay marriage and this time next year the first gay marriages in the UK will take place which is really exciting. Men who have had anal sex with a another man in the past 12 months even when a condom is used or even if they are in a committed relationship are not allowed to give blood! I understand the high risks and I know this has improved from the guidance previously but it's still discrimination!
Benjamin - UKIP, referendum about Europe, the United Kingdom is not a country in favour of Europe. What do you think about Europe?
Leroy Andre Williamson - Unfortunately some members of the UKIP are not in favour of Europe but actually most of the citizens are and we do see ourselves as a part of Europe and have a very large population of people from Europe happily living in the UK.
Benjamin - One last word for my blog readers?
Leroy Andre Williamson - Thank you to everyone who has supported me through the competitions. My last words are 'be yourself and follow your dreams, there's only one of you!'