English interview below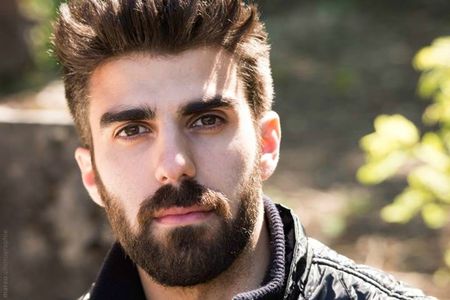 Plus que quelques jours avant les concours Mr Gay Europe et Mr Gay Monde. Je vous propose de partir à la découverte d'un candidat. Et pas n'importe lequel, puisqu'aujourd'hui, il s'agit d'Armando Santos, le candidat qui représente la France !
Benjamin - Peux-tu te décrire en quelques mots ?
Armando Santos - A comme ambitieux jusqu'aux bouts de mes rêves…
R comme romantique
M comme modèle
A comme acteur pour le prochain court-métrage réalisé par François Duarté intitulé "ma Quête, mon Héros" avec David Decarme et Michaël Feuerabend, sortie en juillet 2013
N comme nomade (libano-portugais, né en Belgique et vis à Paris)
D comme diplomate : j' évite le conflit et n'aime pas la violence
O comme open aux autres, aux aventures, aux expériences
Benjamin - Comment as tu fait ton coming-out ?
Armando Santos - Naturellement au fil du temps qui passe. Je ne l'ai jamais vraiment caché, c'était comme une évidence. Et tout le monde l'a accepté, j'ai eu la chance d'être né dans une famille tolérante et humaniste.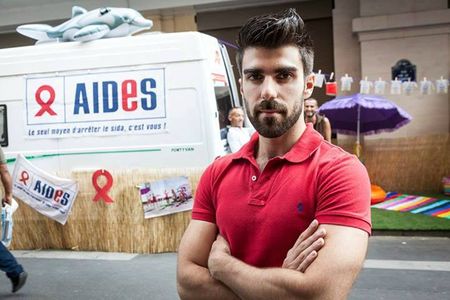 Benjamin - Quelles sont tes motivations pour participer à Mr Gay Europe ? Et Mr Gay Monde ?
Armando Santos - Devenir porte-drapeau de la communauté LGBT européenne et mondiale et être un modèle pour les jeunes, les rassurer, montrer qu'on peut être gay, équilibré et s'en sortir, c'est pour moi l'aspect le plus important de ce challenge. De plus, je veux apporter un coup de projecteur pour plusieurs associations LGBT dans lesquelles je suis engagé, comme AIDES, ou que je soutiens, comme le Refuge ou la candidature de Paris pour accueillir les Gay Games 2018.
Benjamin - Quel est le message que tu veux faire passer en tant que Mr Gay ?
Armando Santos - On peut être bien dans sa tête, dans son corps et être heureux, peu importe son orientation sexuelle.
Votez pour Armando Santos sur
Mr Gay Europe : http://www.mrgayeurope.com/vote/
Mr Gay Monde : http://bit.ly/13IHH2b
---
Just a few days before the Mr Gay Europe and Mr Gay World contests! Let's discover a new delegate. And a very special one, as today the interview is with Armando Santos, the French delegate!
Benjamin - Can you describe yourself in a few words?
Armando Santos - A like ambitious, making my dreams come true
R like romantic
M like model
A like actor, as I will performing in the next short-movie realized by François Duarté name "Ma quête, mon héros (my quest, my hero) with David Decarme and Michaël Feuerabend, released date July 2013
N like no borders (Lebanese-Portuguese origins, born in Belgium and living now in Paris)
D like diplomatic: I don't like conflictual situation and violence
O like open, to the others, to new adventures and experiences
Benjamin - How did you came out?
Armando Santos - It came to me as time goes by. I never really hide myself, it was an obvious fact and everybody accepted it. I have the chance to be born in a open-minded and humanist familly.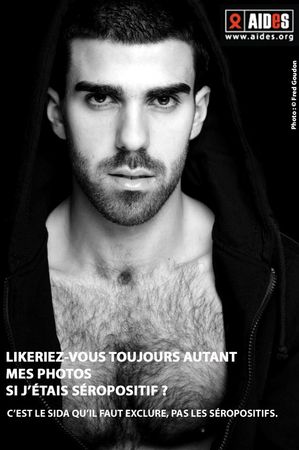 Benjamin - What are your motivations for Mr Gay Europe and Mr Gay World?
Armando Santos - I want to become the face of the European/worldwide LGBT community and be a role-model for the youngsters, give them self-confidence and show that we can be gay and have a happy life. This is the most important aspect of this challenge. Besides, I want to raise the visibility of several LGBT organisations in which I am involved like AIDES, and the one I support like Le Refuge or the Paris Gay Games 2018 host city application.
Benjamin - What is your message as Mr Gay?
Armando Santos - You can feel good and be happy in your head and body, no matter your sexual orientation.
Vote for Armando Santos on:
Mr Gay Europe: http://www.mrgayeurope.com/vote/
Mr Gay World: http://bit.ly/13IHH2b