Le combat pour soutenir les droits LGBT en Ouganda continue et Miguel Ortiz Vera, Mr Gay Europe 2012, a réalisé une vidéo pour dénoncer la loi "Kill the Gay".
"L'Ouganda ne peut pas choisir quel droit de l'homme il veut soutenir ou pas. Les droits de l'homme, c'est tout ou rien", explique Miguel.
Souhaitons que son message soit entendu ! La situation devient vraiment alarmante en Ouganda et d'autres pays comme le Niger souhaite suivre son exemple. Les Européens affichent leur soutien à nos amis d'Afrique !
http://www.mrgayeurope.com/2012/12/we-need-to-support-all-human-rights/
---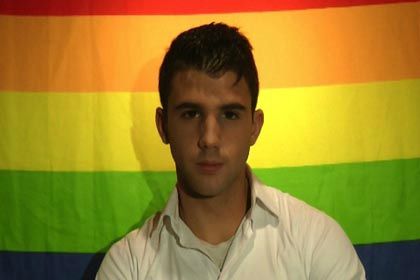 The struggle to support gay rights in Uganda continues and Miguel Ortiz Vera, Mr Gay Europe 2012, has made a video to protest against the "Kill the Gay" law.
"Uganda cannot chose which human rights they want to support or not. With human rights, it's all or nothing" Miguel explained.
We wish his message to be heard! The situation is getting always more urgent in Uganda and some other countries like Nigeria are willing to follow that example. We, Europeans, show our support to our African friends!
http://www.mrgayeurope.com/2012/12/we-need-to-support-all-human-rights/