Un nouveau dimanche, un nouvelle photo de notre jeu "Où est Jordan"!
Another Sunday, another picture of our game "Where is Jordan"!
C'est parti ! Où est Jordan ?
Here we go! Where is Jordan?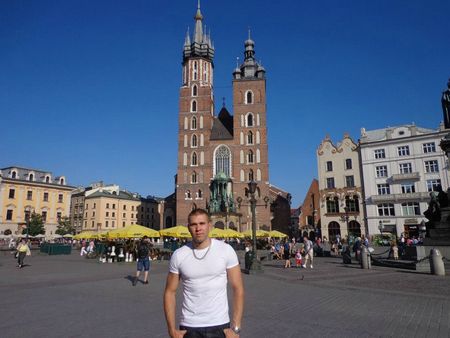 ---
Rappel des règles:
Chaque dimanche, je vous propose un petit jeu sur mon blog, une devinette gay et européenne.
Le principe est simple, chaque dimanche sera publiée une photo et vous devez deviner de quelle ville/pays il s'agit. Il s'agira toujours d'un lieu européen.
Quel est l'aspect gay de ce jeu ? C'est très simple, sur les photos nous suivrons ...Jordan Fox, lui aussi gay et Européen, originaire de Strasbourg et modèle/acteur X gay. Jordan voyage à travers l'Europe et le monde et il faudra deviner où il se trouve.
Un gagnant sera tiré au sort parmi les bonnes réponses et recevra une surprise. Indice sur la surprise ? Elle est gay et Européenne !
Attention ! Uniquement les réponses postées en commentaires sur le blog seront acceptées.
---
Rules:
It is very easy. Each sunday, a picture will be published and you will have find out which city/country it is. It will always be a place in Europe.
What is the European aspect of this game? Very simple, there is one person on the pictures... Jordan Fox, he is gay and European, from Strasbourg and model/Pornstar. Jordan travels around Europe and the world and you will have to find out where he is.
A winner will be randomly chosen amont the right answers and will win a surprise. What is it? It is gay and European!
Attention! Only answers posted on the blog will be accepted
---
Jordan Fox :
http://www.jordanfox.fr/Blog/wordpress/
Facebook :
http://www.facebook.com/jordanfoxporn