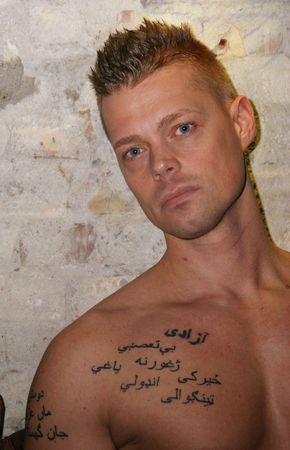 Le concours Mr Gay Europe 2012 vient à peine de se terminer que déjà les candidats de l'édition 2013 commence à se faire connaître. Et la première sélection nationale s'est déroulée au Danemark où un candidat assez original a remporté le titre de Mr Gay Danemark. Il s'agit de Michael Sinan, le premier gagnant...musulman. Ci-dessous son interview exclusive pour Benjamin, Gay et Européen !
Benjamin - Peux-tu te présenter en quelques mots ?
Michael Sinan - Drôle, adorable, attentionné, croyant et avec les pieds sur terre
Benjamin - Comment as-tu fait ton coming-out ?
Michael Sinan -J'avais un copain à mes 17 ans et je ne pouvais plus le cacher. Les gens commençaient à se demander pourquoi ils ne connaissaient rien de ma vie privée.
Benjamin - Quelles sont tes motivations en tant que Mr Gay Danemark ? Quelles sont tes valeurs et projets ?
Michael Sinan - Ma motivation est ma religion. Je veux montrer aux hétéros, gays, musulmans, chrétiens, juifs que c'est normal d'être gay et musulman et qu'il faut le respecter. De plus, je veux aussi montrer une autre image des musulmans. Nous sommes toujours montrés comme des gens intolérants, violent et avec une mentalité sortie du moyen-âge. J'en avais assez ! Je connais beaucoup de musulmans modernes ! Je veux créer une organisation pour les musulmans gays, montrer qu'on existe et que nous devons être accepté comme les autres.
Benjamin - Que penses-tu de la situation de la communauté LGBT au Danemark ? Que faut-il améliorer ?
Michael Sinan - Je dois dire que je ne pourrais faire mieux. Je n'ai rien à critiquer :)
Benjamin - Que signifie l'Europe pour toi ? Est-ce que tu as voyagé en Europe ? Tu parles d'autres langues ?
Michael Sinan - J'adore l'Europe et elle signifie beaucoup pour moi. Je suis déjà allé à Paris, Barcelone, Berlin, Belgrade et Istanbul. Je parle anglais, turc et un peu allemand, bosniaque et perse. J'étudie le bosniaque à un niveau avancée et l'urdu (Pakistan) et le pashto au niveau débutant.
Benjamin - Un dernier mot pour les lecteurs de mon blog ?
Michael Sinan - Je ne m'attends pas à plaire à tout le monde, que l'on comprenne mes sentiments ou croyances. Mais je remercie les gens qui me soutiennent ou simplement me respectent comme je suis.
http://www.facebook.com/pages/Michael-Sinan-Mr-Gay-Denmark-2012/337824206287603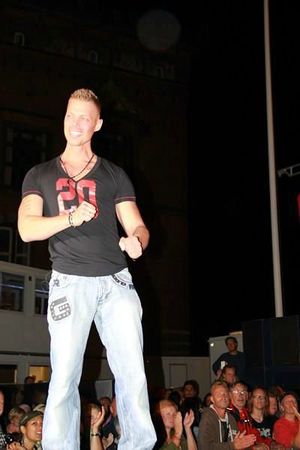 ---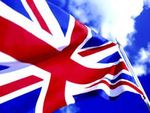 The Mr Gay Europe 2012 is over for less then one month ago and we already know some of the delegates for the next edition of this contest. And the first country to proceed to national selection is Mr Gay Danemark. The winner is Michael Sinan, the first winner to be...muslim. Below his exclusive interview for Benjamin, Gay et Européen:
Benjamin - Can you present yourself in a few words?
Michael Sinan - Funny, loving, caring, religious, down to earth guy.
Benjamin - How did you came out?
Michael Sinan - I got a boyfriend when I turned 17, and I just couldn´t hide it anymore. People started to wonder why they didn´t know anything about my personal life.
Benjamin - What are your motivations as Mr. Gay Denmark? What your values and projects?
Michael Sinan - My motivation is my religion, to show straight, gays, muslims, christians, jews that it´s ok to be gay and muslim and should be respected. Furthermore I also want to show another picture of muslims. We are always shown as people who are intolerante, agressive, and living in the middleages. I had enough! I know many modern muslims! I want to make an organization for religious gay muslims and be open about that we exist and have to accepted as equals.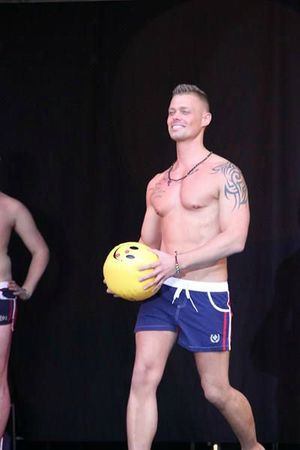 Benjamin - What do you think about the situation for the LGBT communities in Denmark? What need to be improved?
Michael Sinan - I have to say that I couldn´t do it better myself. I have nothing to critisize. :)
Benjamin - What means Europe for you? Did you travel around Europe? Do you speak other languages?
Michael Sinan - I love Europe and Europe mean a lot to me. I have been in Paris, Barcelona, Berlin, Beograd, and Istanbul. I speak english, turkish, a little german, bosnian and persian. I´m studying bosnian on an advanced level, and urdu (pakistani language) and pashto for beginners.
Benjamin - One last word for my blog readers?
Michael Sinan - I don´t expect all people to like me or understand my feelings, believe, or what I´m fighting for. But thanks to the people who want´s to back me up on this, or just respect me for who I am :)
http://www.facebook.com/pages/Michael-Sinan-Mr-Gay-Denmark-2012/337824206287603
---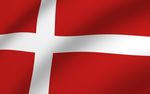 Benjamin - Kan du præsentere dig med få ord?
Michael Sinan - Sjov, kærlig, religiøs, nede på jorden fyr.
Benjamin - Hvordan sprang du ud?
Michael Sinan - Jeg fik en kæreste da jeg fyldte 17, og kunne bare ikke skjule det mere. Folk begyndte at undre sig over hvorfor de intet vidste om mit privatliv.
Benjamin - Hvad er din motivation som værende Mr. Gay Danmark? Hvad er dine værdiger og projekter?
Michael Sinan - Min motivation er min religion, at vise heteroseksuelle, homoseksuelle, muslimer, kristne, jøder at det er ok at være homoseksuel og muslim og bør respekteres. Yderligere vil jeg gerne vise et andet billede af muslimer. vi bliver altid fremstillet som intolerante, agressive mennesker som lever i middelalderen. Jeg fik nok af det! Jeg kender mange moderne muslimer! Jeg vil gerne lave en organisation for religiøse homoseksuelle muslimer, og være åben omkring at vi eksisterer og skal accepteres som ligeværdige.
Benjamin - Hvad mener du om situationen for de forskellige LGBT lokalsamfund? hvad kunne forbedres?
Michael Sinan - Jeg bliver nød til at sige at jeg ikke kunne have gjort det bedre selv. Jeg har intet at kritisere.
Benjamin - Hvad betyder Europa for dig? Har du rejst rundt i Europa? Taler du andre sprog?
Michael Sinan - Jeg elsker Europa og Europa betyder meget for mig. Jeg har været i Paris, Barcelona, Berlin, Beograd og Istanbul. Jeg taler engelsk tyrkisk, en smule tysk, bosnisk og farsi. Jeg studerer bosnisk på et avanceret niveau og urdu (pakistansk) og pashto på begynder niveau.
Benjamin - En sidste udtalelse til mine blog læsere?
Michael Sinan - Jeg forventer ikke at alle vil kunne lide mig eller forstå mine følelser, tro eller hvad jeg kæmper for. Men tak til dem som vil bakke mig op, eller bare respektere mig for den jeg er :)
http://www.facebook.com/pages/Michael-Sinan-Mr-Gay-Denmark-2012/337824206287603