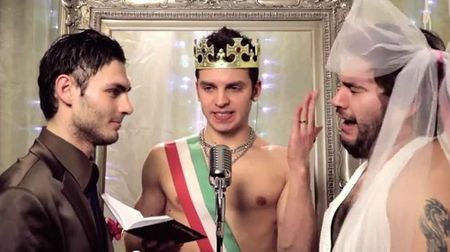 La communauté gay depuis toujours se bat contre les préjugés qu'elle subit au quotidien. Mais elle n'est pas la seule communauté à subir des discriminations : séniors, handicapés, musulmans, chinois, les préjugés sont nombreux.
The gay community has always been fighting against daily prejudices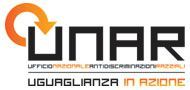 it received since the beggining. But this is not the only community to suffer from discrimination: elderly, disabled, muslims, Chinese, there are a large number of prejudices.
Afin de lutter contre ces stéréotypes et permettre de mieux se comprendre, l'UNAR (Office italien pour la promotion de l'égalité de traitement et la suppression des discriminations sur la race ou l'origine ethnique) a créé une sitcom, avec le soutien de l'Union Européenne et de différents partenaires. Intitulée "Vicini" (Voisins), cette sitcom en 5 épisodes propose de mieux se comprendre et d'accepter la différence.
In order to fight against the stereotypes and promote a better understanding, the UNAR (Italian Office to promote equality of treatment and to erase discrimination based on race or ethnic origin) has created a sitcom, with the support of the European Union and various partners. Under the name "Vicini" (Neighbours), this sitcom in 5 parts invites you to accept differences and understand each other more.
Le monde commence la porte à coté !
The world starts at the next door!
Episode 1 / 1st Part - Chiedilo ai cinesi
Episode 2 / 2nd Part - Non li conosci gli anziani
Episode 3 / 3rd Part - Arrivano i Musulmani
Episode 4 / 4th Part - Attenti ai disabili
Episode 5 / 5th Part - Tu lo sapevi che erano gay?
Avec la participation de Giulio Spatola, Mr Gay Europe 2010/2011 !
With the participation of Giulio Spatola, Mr Gay Europe 2010/2011!