[English Text below / Greek Text below]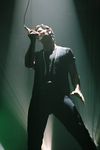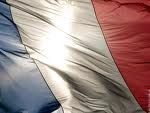 Si vous lisez ce blog régulièrement, Sakis Rouvas ne vous est plus inconnu. Pour les autres, Sakis Rouvas est un chanteur grec, un des plus connus, si ce n'est le plus connu.

J'ai découvert Sakis Rouvas en 2004 lors de l'Eurovision, où il a interprété la chanson « Shake it ». C'était la révélation et depuis je suis un de ses plus grands fans !

Le magazine LGBT français Têtu a réalisé un reportage sur les « fans » pour son édition de mai 2011. J'avais participé à l'appel à témoignage et à ma grande surprise, mon témoignage a été publié ! Je vous laisse découvrir ci-dessous mon témoignage sur Sakis Rouvas :

Benjamin est fan du chanteur grec Sakis Rouvas, inconnu en France. Il l'a découvert à l'Eurovision, avec la chanson Shake it, en 2004, et l'a beaucoup aimé… même s'il ne comprend rien à la langue grecque.
« Ma passion pour lui est un parcours semé d'obstacles, raconte-t-il. Difficile de trouver ses CD en France – je me rabats sur le net – impossible de le voir en concert sans faire un voyage coûteux vers la Grèce… J'ai décidé de parler de lui au maximum et de créer un blog. Si j'arrive à rendre Sakis Rouvas un peu plus connu en France, ou simplement à le faire venir une fois, j'aurais remporté une belle victoire ! ».

J'espère que ce petit article permettra de faire connaître un tout petit peu plus Sakis en France…

En attendant, voici sa dernière chanson « Oi dio mas » :

Σάκης, σε αγαπώ!

http://www.sakisrouvas.com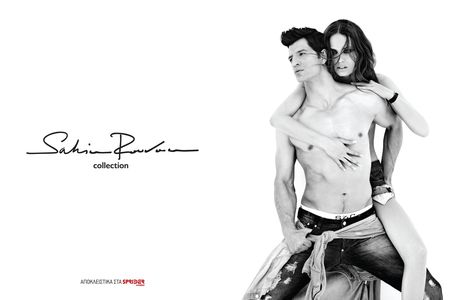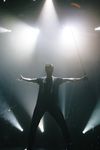 If you read this blog regularly, Sakis Rouvas is no stranger for you. For others, Sakis Rouvas is a Greek singer, one of the most famous, if not the most famous.

I discovered Sakis Rouvas in 2004 at the Eurovision Song Contest, where he performed the song "Shake It". It was a revelation, and since then I am one of his biggest fans!

The LGBT French magazine "Tetu" published a reportage about the "fans" in his May 2011 edition. I participated in the call to story and to my surprise, my story has been published! I'll let you see below my story about Sakis Rouvas:
Benjamin is a fan of the Greek singer Sakis Rouvas, unknown in France. He discovered him at the Eurovision Song Contest with the song "Shake it" in 2004 and he loved it ... even if he does not understand a word of the Greek language.
"My passion for him is a path full of obstacles, he says. Difficult to find his CDs in France - I searched on the net - can not see him live in concert without a costly trip to Greece ... I decided to talk about him and create a blog. If I make Sakis Rouvas a bit more known in France, or simply to get him coming to France at least won, it will be a great victory!"
I hope this article will help to make Sakis a little more known in France ...

In the meantime, here is his last song "Oi dio mas":
Σάκης, σε αγαπώ!

http://www.sakisrouvas.com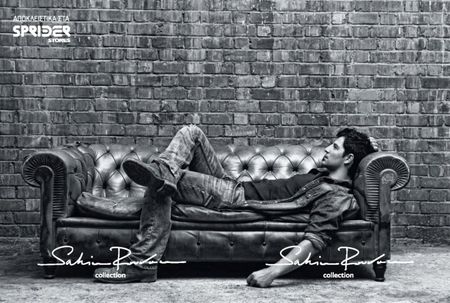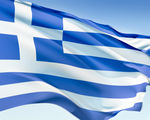 Εφόσον διαβάζετε αυτό το blog συχνά, θα είστε ήδη γνώριμοι με το Σάκη Ρουβά! Για όλους τους υπόλοιπους ο Σάκης Ρουβάς είναι 'Ελληνας τραγουδιστής, ένας απο τους πιό διάσημους, αν όχι ο πιό διάσημος.

Ανακάλυψα το Σάκη Ρουβά το 2004, στο διαγωνισμό τραγουδιού της Eurovision στην Κωνσταντινούπολη οπου τραγούδησε το τραγούδι "Shake it". Ήταν μια αποκάλυψη και απο τότε είμαι ένας απο τους μεγαλύτερους του θαυμαστές.

Το γαλλικό LGBT περιοδικό Tetu έγραψε ενα άρθρο για αυτόν στο τεύχος Μαϊου του 2011, στο οποίο κάλεσμα του περιοδικού συμμετείχα και εγω, και προς έκπληξη μου το κείμενο μου εκδόθηκε!
Και ιδού η ιστορία μου για το Σάκη Ρουβά:
ο Benjamin ειναι θαυμαστής του Έλληνα τραγουδιστή Σάκη Ρουβά (σχετικά άγνωστος στο γαλλικό κοινό προς το παρόν). Τον ανακάλυψε στο διαγωνισμό τραγουδιού της Eurovision του 2004 με το τραγούδι "Shake it", τραγουδι το οποίο λάτρεψε έστω και αν δεν καταλαβαίνει λέξη απο την ελληνική γλώσσα. Το πάθος μου για εκείνον είναι ένας δρόμος γεμάτος εμπόδια μας αναφέρει:
"Είναι δύσκολο να βρείς τα Cd του στη Γαλλία. Έψαξα στο διαδίκτυο, και δυστυχώς δε μπορώ να τον παρακολουθήσω σε ζωντανή εμφάνιση χωρίς να πραγματοποιήσω ενα ακριβό ταξίδι στην Ελλάδα. Αποφάσισα να ενασχοληθώ μαζί του και να γράψω ένα Blog για να κάνω το Σάκη λίγο πιο γνωστό στη Γαλλία και γιατι όχι να δημιουργήσω ενδιαφέρον ώστε να μπορέσει να έρθει ο ίδιος στη χωρα για μια ή πιο πολλές εμφανίσεις. Αυτό θα ήταν σίγουρα μια μεγάλη νίκη!
Εύχομαι αυτό το άρθρο να σας βοηθήσει να κάνουμε το Σάκη λίγο πιο γνωστό στη Γαλλία!

Στο μεσοδιάστημα σας αφήνω με το καινούργιο τραγούδι του Σάκη με τίτλο "Οι Δυό μας"
Σάκης, σε αγαπώ!

http://www.sakisrouvas.com