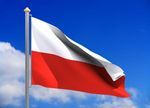 Le 17 juillet dernier a eu lieu l'Europride à Varsovie et ce fut un grand succès !
On the 17th July, Europride took place in Warsaw and it was a big success!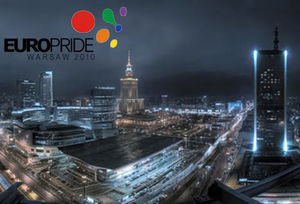 Cependant, il y a aussi eu des réactions homophobes à la marche. En effet, des prières ont été organisées dans les églises. Mais surtout, il y a eu des contre-manifestations pour tenter d'empêcher l'Europride, sans succès.
However, there have been gay haters during the march. Some prayers have been organised in churchs. But the most important was the counter-march that tried to block Europride, unsuccessfully.
Voici en photos les différentes réactions homophobes à l'Europride de Varsovie, afin de ne pas oublier que l'importance de la lutte contre l'homophobie :
Below some pictures of the various gay haters at Europride Warsaw, so that we never forget how important it is to fight homophobia :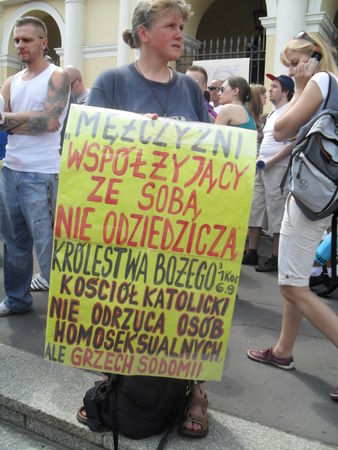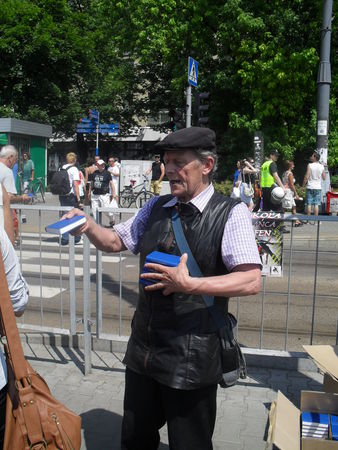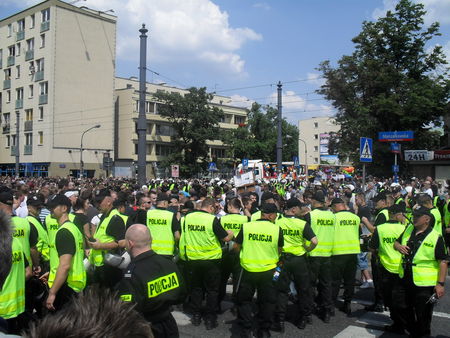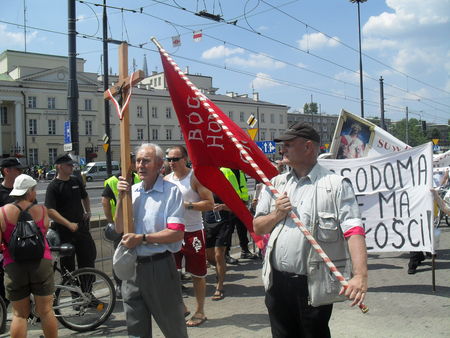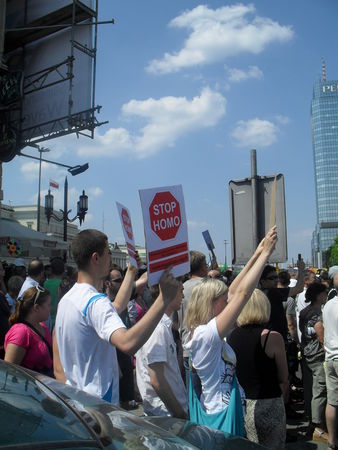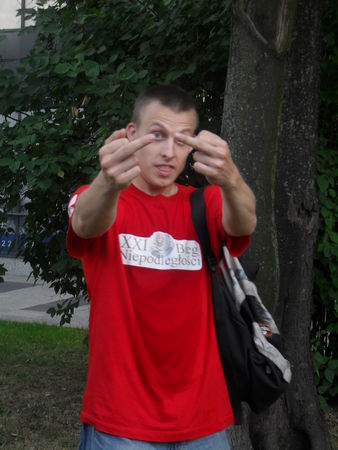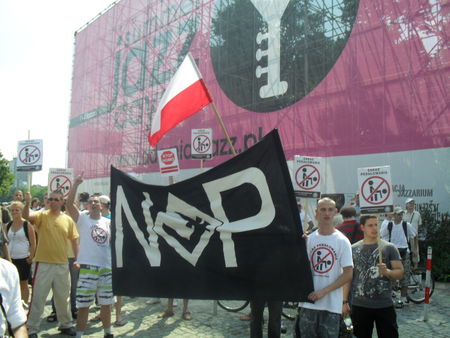 Toutes les photos de l'Europride à Varsovie :
All pictures of Europride Warsaw :